Contact the Kapiti Riding Club Secretary via email at:  kapitiridingclub@outlook.co.nz
MELDA'S MOUNT
Check out the new mounting block up at the Waikanae Pony Club Arena!!  This mounting block is donated from the Kapiti Riding Club in memory of Melda Gibson a long time riding club member / rider / coach / instructor / camp mother, artist, photographer, and most importantly, friend.  Miss you Melda!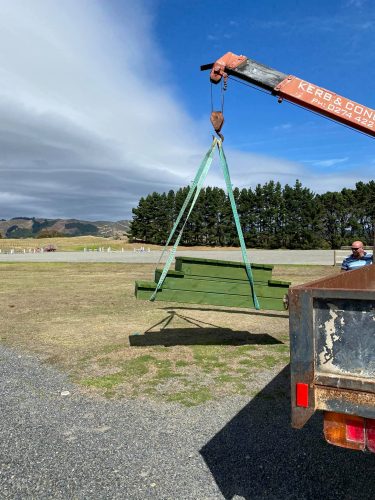 CLUB SHIRTS
We have received a new order of club Navy Blue club shirt.
These are $50 each
If anyone would like to purchase one please contact Nicola Robinson
email:  nickrobinson@xtra.co.nz
MAP OF LOCAL HORSE TRAILS:
For a PDF of KCDC's Stride 'n' Ride map for local horse trails click here:  stride-n-ride-trails-dec-2017
Please clean up after your horses!
A couple of our riding club members have noticed recently people not cleaning up after their horses in public places (not necessarily club members).  As a club we urge riders to pick up all of their horse poo at parking areas around their floats and trucks eg at beach entrances and trail riding parking areas.  As riders we share these areas with many other users and wish to continue to do so, and leaving a mess behind that is easily cleaned up certainly doesn't help with our cause.